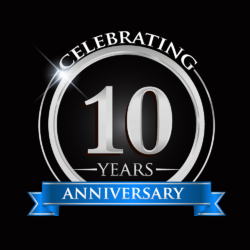 TKT & Associates, Inc. was founded in 2006 by Tierra Kavanaugh (Turner) Wayne, CEO an experienced sales executive and former Executive Director of Kentucky's Office for Minority Empowerment. TKT developed a reputation for integrity and diligence while managing the federal Disadvantaged Business Enterprise Program for one of the largest transportation construction projects in the nation, the Louisville-Southern Indiana Ohio River Bridges Project.
A strong history
With a focus on accurate tracking and monitoring, TKT assists public- and private-sector clients with assessing procurement, reporting and compliance monitoring . Expertise and experience in supplier access and performance monitoring led to the development an automated system to manage supplier diversity contracting  and commodity procurement programs for private and public sector clients.
As relationships with corporate clients began to expand and the national economy improved, TKT was challenged by clients to address new areas of concern; staffing. Existing staffing firms' recruiting models were not meeting the increased demand for qualified candidates, efficiently and time effectively.
In 2012, TKT acquired the nectir franchise of nectir and established TKT-nectir Global Staffing, LLC, a wholly owned subsidiary of TKT & Associates, Inc. It opened its doors with three clients and forty positions posted and has grown to providing staffing services to top manufacturers and other industries nationwide. By 2013 TKTKONNECT was formed with a group of industry leaders to address workforce management, talent development, systems and business process optimization.
Today, TKT's business service solutions streamline procurement processes, including supplier diversity management programs, workforce planning and development and managed professional services (MSP). Our ability to listen, identify, assess and respond with sustainable and scalable solutions is ingrained in our culture.
Our business is building your business
We're committed to values that promote a sustainable and inclusive small business community because we believe that doing so is the key to a healthy economy.